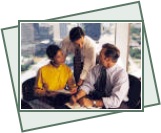 Pietro Mula Car Rental, offering high quality services and having years of experience behind him, wants to be your best partner for holiday villages, camping, hotels and for all the other accommodation facilities in general.
Our aim is to offer to all kind of visitors, not only the conventional service of car rental service just mentioned in the service section, but even other different tourist activities, of cultural, archaeological and environmental interest, guided tourist routes, etc.

A valid collaboration in order to assure all customers a good stay in Sardinia. Any activity being in the tourist business, interested in our services, can contact us phoning to the numbers mentioned below or sending an email by the section richiesta informazioni
Our operator will be glad to give you all the information you need, and if thereís a problem it canít clear up by telephone, he will come to your home without any extra cost for you.